[Guillermo, profiled in the Atlantic article, and Maria, profiled in the Latino USA episode, both remind me of J (her story here, with an update here). Guillermo fled El Salvador almost exactly a year before J. Maria lives near Boston and went to J's neighborhood to find a social security card when she needed to help support her family. They are all young, all immigrants, all bearers of trauma, all survivors, all attempting to forge a path in the U.S. and a path through an educational system and an immigration system that are not set up to support students with their status, history, or dreams. These two impressive pieces of journalism ground me in specific stories and the broader issues facing undocumented children.]
Their parents sent them to the United States to escape brutal violence. But to stay, they need to convince courts that sending them here constituted child abuse.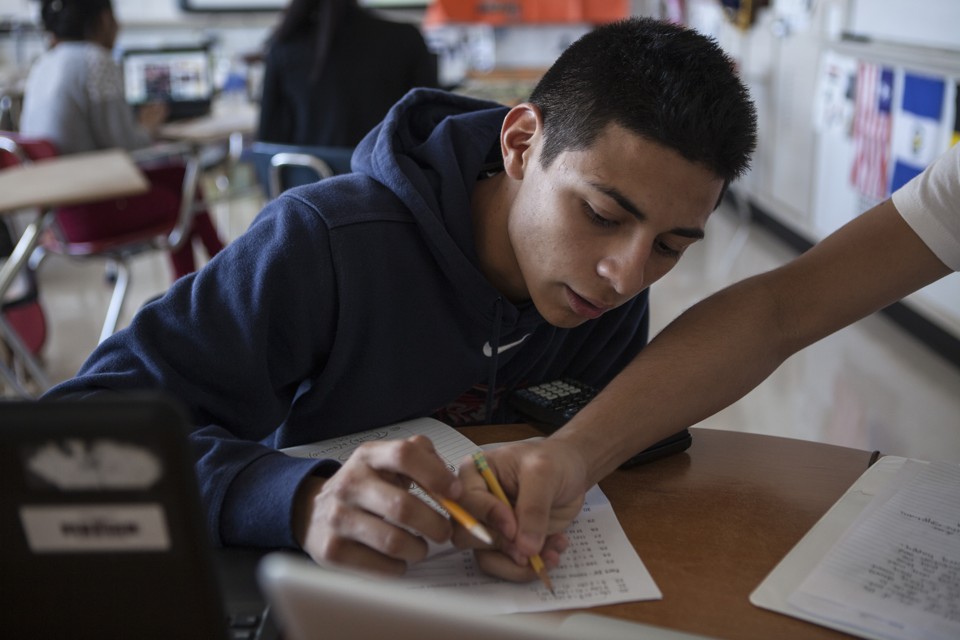 J. Weston Phippen Oct 15, 2015, The Atlantic
"These unaccompanied minors overwhelmed an immigration system ill-equipped to handle them. They came to the United States to escape violence, but they rarely qualify as refugees: Children aren't an ethnic group, and gangs aren't granted the same recognition as invading armies. The U.S. does not provide these children lawyers, and that means most will be deported to the countries they fled. Unless, that is, they find someone willing, and with the knowledge, to help." Continue Reading –>
by Antonia Cereijido and Marlon Bishop Oct 16, 2015, Latino USA
"In 2013, nine young undocumented activists walked from Mexico up to border officials in the United States and demanded to be let in and granted asylum. They were wearing their graduation caps and gowns—a uniform that had become the unofficial symbol of the Dreamer movement. They walked arm in arm, flanked by reporters and cameras. If their plan failed, they risked never being able to return to the United States, the country where they grew up, ever again.
All nine were Dreamers—meaning they were brought to the U.S. without papers as children, and grew up considering it their home. Many didn't find out they were undocumented until they were in their later teens, and were applying to college or a job without a social security number. Six of the Dream 9 had previously left the U.S. because their situation became too difficult in the U.S, and now they wanted to get back. The other three were members of an activist group called the National Immigrant Youth Alliance, thought of by some as the most radical of the Dreamer groups. They flew into Mexico just to participate.
The Dream 9 took activism around youth immigration farther than it had ever been taken before. What they were doing was not only risky but difficult. The U.S. Department of Justice –the agency that grants asylum in immigration courts– only approved one percent of nearly 9,000 asylum requests from Mexico last year.
In the wake of their action, the Dream 9 shook up the immigration debate and divided the immigrant rights movement. In our hour long-special, we tell their story." Listen –>